Alliant Wellness has been operating in the Princeton Community since 2006. Click below for more information about us and our mission.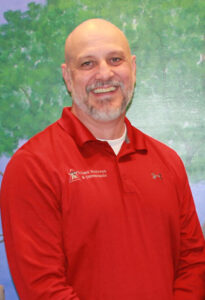 Call Us Today For an Appointment
210 Locust Street        Princeton, WV 24740
Tel: (304) 487-8985
See what people are saying about Alliant Wellness & Chiropractic and learn more about how our treatments and programs can help you feel better!
Welcome to Alliant Wellness & Chiropractic
If you suffer from back pain and stiff joints, see us! We offer many treatments that can help relieve the pain and get you back to enjoying life.
Scroll down to learn more about us and our mission to improve your and your family's health.
I've been seeing Dr. Maxwell and Dr. Mann for 4 years now, I had been seeing another chiropractor for 10 years before with limited results. My lower back pain that had been bothering me for many years is practically gone. They had me in great shape in less than 2 years I just keep going back to stay in tune. I'm 56 years old, work in the oilfield and can out work kids less than 1/2 my age. They practice a different type of chiropractic care than my previous doctor, I can't remember what he called it but it really works.
I had a serious back injury the summer of 2017 and I couldn't hardly walk or move for the pain! Dr. Maxwell told me up front he didn't know if he could help me or not, that it would depend on what I did to my back. He told me he would do xrays and the exam, and if he couldn't help me, he would refer me to someone that could. I so appreciated that! I will never forget the last day of my scheduled therapy. I felt great! I can't say enough good things about Dr. Maxwell and his staff! I love, love, love them!!
I've been a sceptic about chiropractic treatments but after Dr. Maxwell has worked on me I'm a believer now. My back and hips would kill me at the days end of work. Since Dr. Maxwell has treated me my hips are back in alignment my back don't hurt like it used to. I would recommend Alliant wellness to anyone.
Awesome Place! Both Dr. Maxwell and Dr. Mann. helped me when no one else did. I have seen many medical doctors for acid reflux, headaches, sciatica, and even sleep problems. Chiropractic is the only care I have received and all my symptoms have disappeared. I now have my entire family routinely getting chiropractic adjustments on a monthly basis. We are so much healthier and we are on no medications. They explain terminology so we all could easily understand and they are so thorough with what my care would consist of. Anytime I have a question they are so helpful to answer my question fully. So glad to have found Dr. Maxwell and Dr. Mann! Definitely the best chiropractors in town! I refer anyone I know to them. They are the best! DEFINITELY 5 STARS!!!!!!

General Chiropractic Care
Whether you pulled a muscle or have debilitating back pain. We will work with you to build a care plan to address moderate or severe pain. Our goal is to give patients short-term relief from pain and put them on the track to lifelong health.

Nutrition Coaching
Many of the most common diseases in the U.S. are related to nutritional deficiencies and toxicities. Dr. Maxwell has successfully helped people with: cardiovascular stress, liver and biliary stress, digestive stress, endocrine & hormonal stress (including female hormonal dysregulation.)

Orthotics
Orthotics are custom shoe insoles that help relieve issues related to walking and spinal alignment. Some of these include but are not limited to knee, foot, and lower back pain.

Chiropractic for Kids
The Chiropractic care that we provide is an effective and affordable program that addresses children's health conditions associated with the nervous and musculoskeletal systems. Gentle, noninvasive and drug free, chiropractic adjustments prevent a wide range of health problems. Recent research by the International Chiropractic Pediatric Association (ICPA) found spinal manipulative therapy safe and successful in treating children of all ages.

Spinal & Postural Screenings
Whether you pulled a muscle or have debilitating back pain. We will work with you to build a care plan to address moderate or severe pain. Our goal is to give patients short-term relief from pain and put them on the track to lifelong health.
Chiropractor Princeton WV
Chiropractic care is the practice of using spinal adjustments to reduce pressure and tension from the nervous system. When the spine loses its proper alignment and mobility, it interferes with the nervous system's ability to communicate with and regulate bodily functions. This can reduce the body's ability to self-heal and respond to the stresses of everyday life.
So, what does this mean to you?
It means that when your spine and nervous system are not healthy, you are more likely to develop discomfort, problems moving, and sickness.
These physical ailments may manifest as:
muscle strain
neck pain
chronic back pain
headaches
fatigue
sleeping problems
irritability
mood swings
sinus congestion
allergies
breathing problems
digestive problems
Some people don't show any symptoms for years, until the underlying issues become so that the body is unable to adapt and compensate. That is the point when painful symptoms described above appear.
How Can Chiropractic Care Help You?
Many people dismiss chiropractic as being something only for back pain, but chiropractic care works to improve your body's function naturally by optimizing your brain/body connection.
The History of Chiropractic Care
The word "Chiropractic" is derived from the Greek words "cheir" (hand) and "praktos" (done), combined to mean "done by hand." It was chosen by the developer of chiropractic care, Daniel David Palmer. In 1895, D.D. Palmer performed a chiropractic adjustment on a partially deaf janitor, Harvey Lillard, who later reported that his hearing had improved due to the change.
D.D. Palmer opened the first chiropractic school two years later, and in the century since, chiropractic professionals have used spinal adjustments to help people prevent and cope with back pain, carpal tunnel, muscle strain, headaches, migraines, and a variety of other physical ailments. Millions of people benefit from the work of Dr. Palmer today.
What Kind of Training Does a Chiropractor Have?
Chiropractic physicians go through a minimum of four years of professional schooling at a chiropractic college, generally preceded by an undergraduate degree in the basic sciences (e.g., biology, chemistry, or physics.)
Students of chiropractic care must spend a minimum of at least 4,200 hours with their teacher, and a minimum of 1,000 hours of fully supervised clinical training with an instructor as they learn the appropriate diagnosis and treatment techniques to help heal your body and restore it to its natural, fully functioning state.
At Alliant Wellness & Chiropractic, our chiropractic team is ready to meet with you to discuss your needs. Together, we will design a program that will address your health concerns in an efficient, safe, and timely manner. CLICK HERE TO MAKE YOUR APPOINTMENT.
A Special Offer for New Practice Members
If you are new to Chiropractic Care or Alliant Wellness, we would like to extend an invitation for you to try our services for a steep discount of $450.00. Since establishing Alliant, our team has been given rave reviews and rated five stars across social media.
We'd like the opportunity to help you achieve your health and wellness goals!
Alliant Wellness & Chiropractic
210 Locust Street
Princeton, WV 24740
tel: (304)487-8985
Monday: 8:00AM to 5:30PM
Tuesday: Closed
Wednesday: 800AM to 5:30PM
Thursday: 8:00AM to 5:30PM
Friday: Closed
Sat-Sun: Closed